Books and Documents
Sunday, 19 October 2014
Radical Islam Watch
Sunday, 19 October 2014
BREAKING NEWS: ASIA BIBI'S APPEAL AGAINST DEATH SENTENCE REJECTED
Barnabas Fund has today received the sad news that the appeal made by Pakistani Christian mother Aasia Bibi against her conviction under 's "blasphemy law" has been rejected and the death sentence she was given confirmed.
Aasia Bibi has been languishing in jail since June 2009
Aasia's appeal was dismissed this morning at a hearing held at the High Court in Lahore. She has been languishing in prison since being falsely accused of defiling the name of Muhammad during an argument with Muslim co-workers in 2009.
Please pray for Aasia and her family at this extremely difficult time, and please also consider writing to your elected representative on Aasia's behalf. Guidance for how best to do so can be found here.
Radical Islam Watch
Saturday, 18 October 2014

Pakistani Christian woman is sentenced to hang for 'blasphemous' comments about prophet Mohammed during row with Muslim women who refused to share water
Asia Bibi, 46, was accused of blasphemy after dispute with Muslim women
Women told her Christians make Muslims' water 'unclean' by drinking it
Tired of insults and calls for her to convert, Ms Bibi defended her religion
She was then accused of insulting the Prophet Mohammed, before an angry mob arrived at her home and savagely beat her and her family
She was ordered to convert to Islam or face death on 'blasphemy' charges
Despite international outrage she this week lost an appeal against sentence
Shocking: Christian woman Asia Bibi, pictured, has seen her appeal against the death sentence denied
A Pakistani Christian woman has been sentenced to hang after she was accused of making 'blasphemous' comments about the prophet Mohammed during an argument.
While working as a berry picker in 2009, 46-year-old Asia Bibi got into a dispute with a group of Muslim women who objected to her drinking their water because as a Christian she was considered 'unclean'.
Hours after the incident one of the women reported mother-of-five Ms Bibi to a local cleric, claiming she had made disparaging remarks about the prophet Mohammed during the row.
As a result of the allegations, a furious mob arrived at Ms Bibi's home and savagely beat her and members of her family.
She was later arrested, charged with blasphemy and eventually sentenced to death - with her entire family forced to go into hiding after receiving threats on their lives.
Read more...
Radical Islam Watch
Friday, 17 October 2014
ISIS Jihadists Line Streets of Kobane with 'Hundreds' of Severed Heads, Gouged Eyes
In an exclusive report, the Daily Mail cites the testimony of multiple witnesses, now Kurdish refugees who managed to escape the wrath of Islamic State terrorists. "Headless corpses litter the streets of the besieged Syrian border town, they say, and some of the mainly Kurdish townsfolk have had their eyes gouged out," writes author Sam Greenhill, adding severed limbs, cut-out tongues, and a diverse array of torturous behavior carried out on Kurdish bodies.
Read more...
Latest News
Friday, 17 October 2014
British jihadists could face treason charge
Read more...
Articles
Thursday, 16 October 2014
5 Key Implications if Baghdad Falls to ISIS

By Patrick Poole

Reports that ISIS has surrounded Baghdad and is quickly closing in on the Baghdad International Airport (armed with MANPADS, no less) are troubling. Baghdad itself has been rocked by a series of VBIED attacks in the past 24 hours by ISIS, indicating that the battle for Baghdad has begun.

The possible fall of Baghdad could be the most significant development in the War on Terror since 9/11. And yet many among the D.C. foreign policy "smart set" were not long ago mocking such a scenario.

So what happens if such a situation comes to pass? Here are five key implications (by no means limited to these) if Baghdad falls to ISIS:


Read more...
Arabic
Thursday, 16 October 2014
رحلة الأقباط..من الجزية الى دفع إتاوات الربيع العربي
وكالات
حمل القرن التاسع عشر بشائر الأمل بمزيد من اندماج الأقباط في الواقع المصري، لا سيما في العام 1855 في عصر سعيد، بإسقاط الجزية عنهم وإلحاقهم بالجندية للمرة الأولى منذ مئات السنين. وهما خطوتان ستساهمان في ازدياد ارتباط الأقباط بالحركة الوطنية.
لكن الأقباط لم ينسوا أن بعثات محمد علي التعليمية الى أوروبا لم تضم أحداً منهم، وبالتالي محدودية دورهم في الإدارة والحكم طوال القرن التاسع عشر بالمقارنة بثرائهم الاقتصادي، لا سيما مع استقرار قوانين الملكية الزراعية في مصر وتطبيق سياسة الباب المفتوح بعد عصر محمد علي.
من هنا كان تأييد الأقباط للثورة العرابية نتيجة الشعار الذي رفعته "مصر للمصريين"، ما يتيح للأقباط مساحة أكبر في الساحة المصرية. لكن فشل الثورة العرابية ومجيء الاحتلال البريطاني، كانا بمثابة ضربة قاصمة لهذا الشعور الوطني الوليد... سواء عمد الاحتلال البريطاني إلى سياسة "فرّق تسد" بين المسلمين والأقباط، أو مال بعض الأقباط إلى جانب الاحتلال البريطاني بإلحاح من الروابط الدينية وطمعاً بمساحة أكبر من الوجود في ميدان الإدارة والوظائف الحكومية، أو أن الاحتلال الأجنبي أثار المشاعر الإسلامية، كما حدث أثناء الحملة الفرنسية، ضد المسيحيين، الأقباط منهم والأجانب، فإن العلاقات بين المسلمين والأقباط في ظل الاحتلال البريطاني وصلت إلى أسوأ حالة لها.
Read more...
Radical Islam Watch
Monday, 13 October 2014
Teenage girl jihadis 'want to come home' after joining Islamic State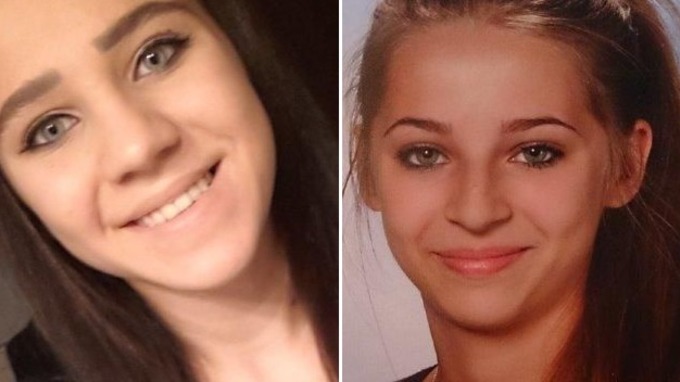 Sabina Selimovic, 15, (left) and Samra Selinovic, 17 (right).

Credit: Interpol

Two teenage girls who fled home to join Islamic State militants reportedly want to come home after being married to foreign fighters and falling pregnant.

Sabina Selimovic, 15, and Samra Kesinovic, 17, left their families in Austria in April and were believed to have traveled to Turkey before crossing over to Syria.

However, the Telegraph reports that the pair have grown disillusioned with the restrictions of life under the radical Muslim group, which forbids women to talk with whomever they like.
Read more...
Arabic
Thursday, 09 October 2014
So many questions are still waiting for answers; who committed this heinous crime and who issued the orders. The explanation thus far given cannot be accepted even by a three years old. So why is the cover-up, who is being protected?
All other massacres since the Jan. 25 revolution have been investigated and suspects put on trial, except the Maspero Massacre. The obvious difference is all 28 casualties of the Maspero Massacre are Christian which make us and all observer

s suspicious.
This is causing a lot of pain and depression to so many people, and we repeat our request to President Al-Sisi and the Egyptian authorities, specially the respected judicial system, to please find the guilty in this massacre and the massacre of the Church of the Two Saints in Alexandria and bring them to justice.
This is way to make us all feel and believe that Egypt indeed started a new bright era.
أحداث ماسبيرو.. يوم إدانة السلطة وإعلامها
كتب: صفاء سرور
جثث لضحايا الاشتباكات التي وقعت بين ألاف الأقباط وقوات الجيش أمام مبنى الإذاعة والتليفزيون ;ماسبيرو ;، داخل المستشفى القبطي، القاهرة، 9 أكتوبر 2011. عصر الأحد، انطلقت مسيرة يشارك فيها ألاف الأقباط والمسلمين المتضامنين معهم من دوران شبرا إلى مبنى ماسبيرو، احتجاجاً على هدم كنيسة بإدفو على يد عدد من المسلمين، وسرعان ما تحولت المسيرة إلى اشتباكات بين المتظاهرين ورجال الجيش بعد إطلاق مجموعة من المتظاهرين الأقباط رصاص حي تجاه رجال الجيش وإسقاط ثلاثة قتلى من جانب الجيش فضلا عن الإصاب تصوير : حسام فضل
Read more...
Announcement
Wednesday, 08 October 2014
زيورخ في ٨ أكتوبر ٢٠١٣
بيان اتحاد المنظمات القبطية في الذكري الثالثة لمذبحة ماسبيروا
إن اتحاد المنظمات القبطية بأوروبا (إيكور) يتذكر بمزيد من الحزن والألم الذكري الثالثة لشهداء مذبحة ماسبيرو أو الأحد الدامي في التاسع من أكتوبر لعام 2011 ونحن نثق أن دماء شهدائنا السلميين لن تضيع هباء لأنها دماء ذكية سفكت لرفضهم سلوك الغوغاء والدهماء المشحونيين بايدلوجيات كراهية وتطرف في قرى مصر
Read more...
Announcement
Wednesday, 08 October 2014
الذكرى الثالثه لشهداء ماسبيرو
الذين ضحوا بارواحهم من اجل مصر الحريات الدينية والعدالة والمساواة
من اجل ان تتكون مصر الحديثة
فى انتظار القضاء العادل وإعادة المحاكمات
Radical Islam Watch
Tuesday, 07 October 2014
Vatican Summit on Christian Persecution in Mideast Affirms Military Action Against ISIS; Blames Trafficking of Arms for Problems
BY ANUGRAH KUMAR , CHRISTIAN POST CONTRIBUTOR
Pope Francis touches the wall that divides Israel from the West Bank, on his way to celebrate Mass in Manger Square next to the Church of the Nativity in the West Bank city of Bethlehem on May 25, 2014.
A three-day summit of Vatican ambassadors from the Middle East and North Africa, called upon by Pope Francis to discuss persecution of Christians by Islamist extremists in the region, concluded this weekend with a call for a solution to the Israeli-Palestinian conflict and reaffirmation of military force against ISIS.
Vatican envoys from Egypt, Iraq, Israel, Jordan, Libya, the Palestinian territories, Syria and Turkey met in the Vatican for three days to discuss how persecution of Christian minorities in the region could be better prevented.
Read more...