WARNING VERY GRAPHIC CONTENT
A horrifying photo has emerged showing a smiling father encouraging his baby to kick the severed head of a dead soldier in Syria.
The shocking picture shows the toddler, too young to stand, being held up by its delighted father so it can kick the decomposing head with its bare feet.
The man, pictured wearing camouflage, is thought to be a supporter of the Islamic State.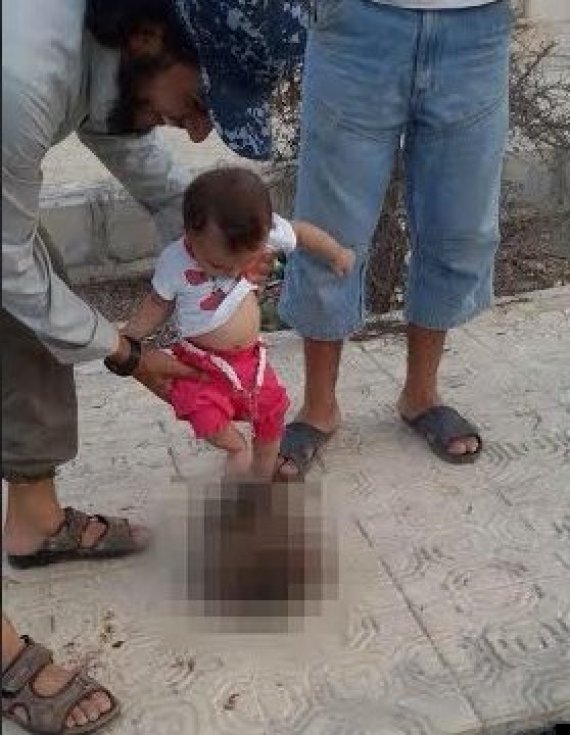 The image of the child is believed to have been posted by militants fighting across Iraq and Syria and was the latest to have emerged in a collection of children posing like terrorists.
It's not the first time the terrorist group has used shocking images of children in their propaganda campaign, with a previous image showing a baby lying on an Islamic State flag next to guns and grenades.