Coptic Victim of Attack on Egypt Christians Renovated Mosque for Free Before His Death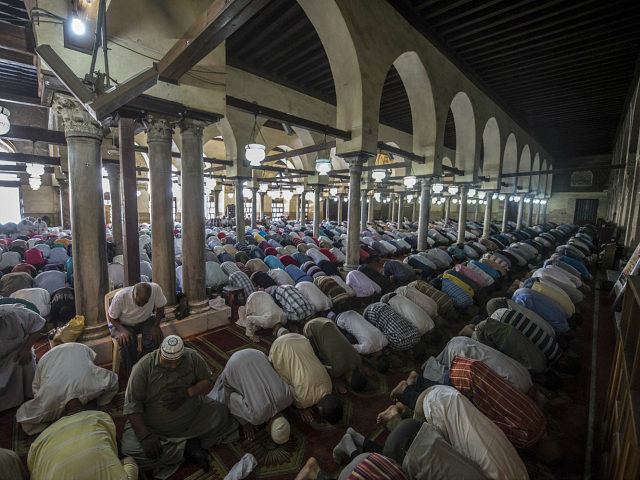 KHALED DESOUKI/AFP/Getty Images
Among those killed last Friday in an attack on Coptic Christians that resulted in 30 deaths was 66-year-old Atef Mounir Zaki, who had recently renovated a local mosque for free.
According to Coptic academic Iz Tawfiq, who spoke with the website Al Arabiya, Zaki was a renovations contractor from the town of Abou Karkass in the Minia district where the attack on a bus of Coptic pilgrims occurred last Friday. Zaki was also used to provide equipment and workers to construction sites.
Several months ago, when the Altaqwa Mosque in his city needed renovations due to cracks that endangered the structure, Zaki was asked by the mosque's managers to do the required work. Zaki agreed and, according to witnesses, did the best job possible.
Upon completion of the task, when the managers wanted to pay for the work, Zaki refused to take the money and said, according to Tawfiq, that he "contributed to the renovation of a house belonging to Allah" and his work "was a contribution for Allah."
According to the report, he wasn't killed in the bus itself because he traveled to the monastery where the Coptic pilgrims' bus was headed in his private vehicle.
During their escape from the area of the attack, and after a malfunction in their vehicle, a number of terrorists stopped Zaki and shot him and those with him in the car before stealing his vehicle and using it to flee.
According to the Al Arabiya report, Zaki's funeral was very large and attended by many Muslims.
Twenty-eight Copts, including many children, were killed in the attack. Almost all the deaths occurred after armed men disguised as Egyptian security personnel stopped the bus on its way to the St. Samuel the Confessor Monastery in the Minia district south of Cairo.