Austria to close seven mosques and deport imams in crackdown on 'political Islam'
Coalition government says move is 'just the beginning' as Turkey brands policy Islamophobic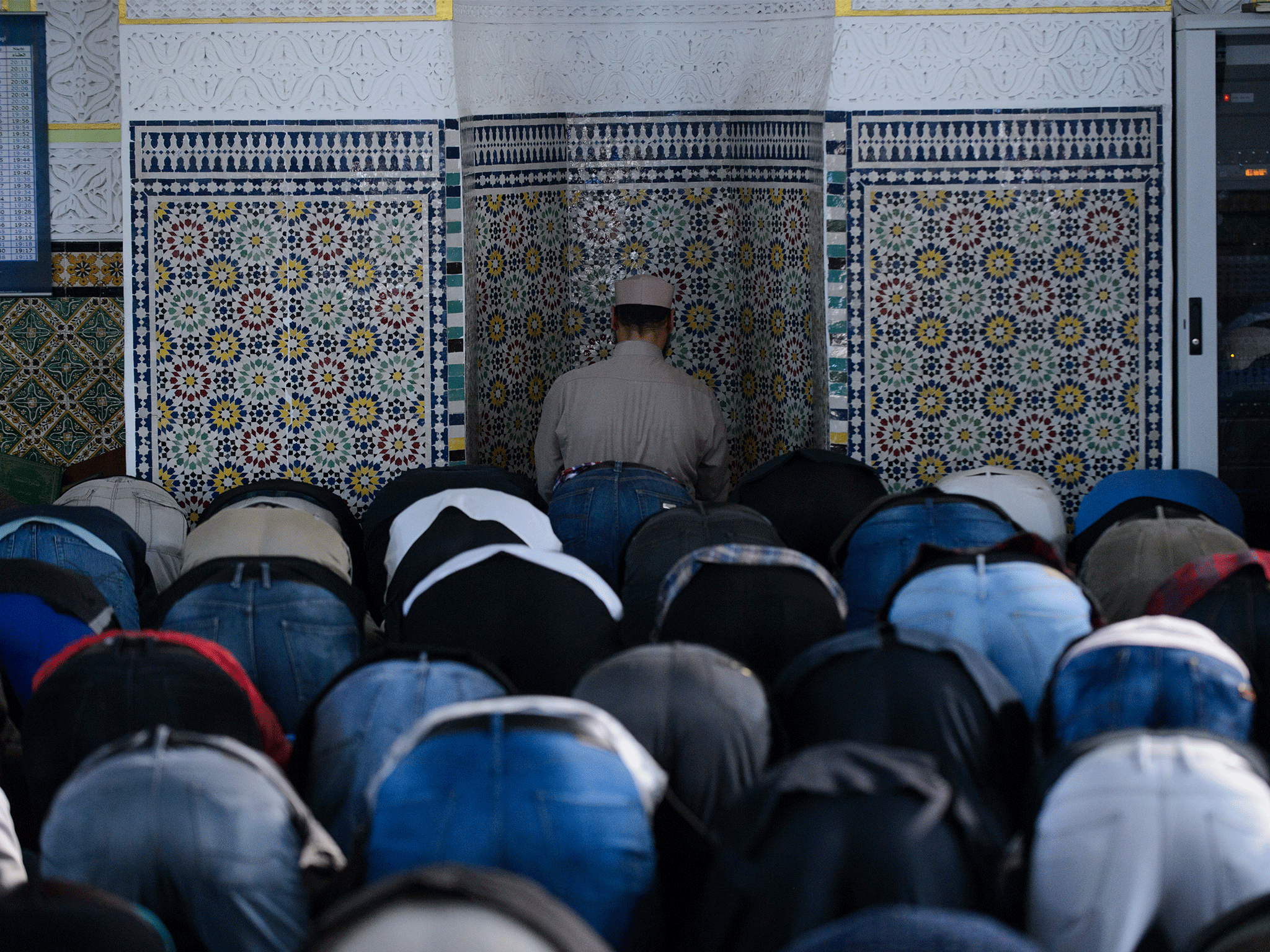 Austria plans to shut seven mosques and expel dozens of imams in what politicians have described as a crackdown on "political Islam".
The country's coalition government, formed of conservative and far-right figures, said the measures were "just the beginning" of a push against radical Islam and foreign funding of religious groups.
Chancellor Sebastian Kurz said authorities would shut what was described as a "hardline, Turkish nationalist mosque" in Viennaand also dissolve a group called the Arab Religious Community.
More than 350 mosques urge Tories to launch Islamophobia inquiry
"Political Islam's parallel societies and radicalising tendencies have no place in our country," said Mr Kurz, who rose to power last year after his People's Party formed a coalition with the anti-migrant Freedom Party.
The measures are being carried out under the premise of Austria's "law on Islam" – legislation introduced in 2015 banning the foreign funding of religious groups.
Action follows controversy in April when photographs emerged of children dressed in military fatigues taking part in a re-enactment of the First World Warbattle of Gallipoli at a Vienna mosque.
Austria, a country of close to nine million people, is home to a 600,000-strong Muslim community, most of whom were either born in Turkey or are of Turkish decent.
Ibrahim Kalin, spokesman for Turkish president Recep Tayyip Erdogan, described the new policy as an "Islamophobic, racist and discriminatory wave" in Austria.
"The Austrian government's ideologically charged practices are in violation of universal legal principles, social integration policies, minority rights and the ethics of co-existence," he tweeted.
Austrian authorities will review the visas of around 40 imams employed by the Turkish-Islamic Union for Cultural and Social Cooperation in Austria (ATIB), a group with close ties to the Turkish government.
The government also revealed it had already revoked visas from two imams, while five more had been refused first-time permits.
ATIB spokesman Yasar Ersoy acknowledged that its imams were paid by Diyanet, the Turkish state religious authority, but said the organisation was trying to change that.
"We are currently working on having imams be paid from funds within the country," he told ORF radio.
The government plans to shut down one organisation that runs a mosque in Vienna and is influenced by Turkish nationalist youth group, the "Grey Wolves", as well as an Arab Muslim group that runs at least six mosques.