St Paul's bomb plot: IS supporter Safiyya Shaikh pleads guilty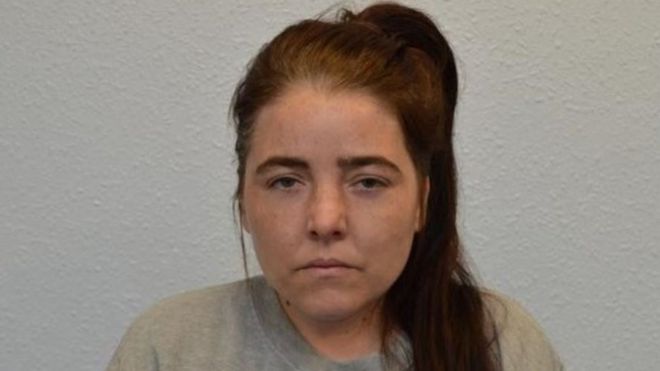 Safiyya Shaikh told undercover police she wanted to bomb St Paul's Cathedral and a hotel
A supporter of the banned Islamic State terror group has admitted plotting to blow herself up in a bomb attack on St Paul's Cathedral.
Muslim convert Safiyya Shaikh went on a reconnaissance trip to scope out the London landmark and a hotel.
The 36-year-old, born Michelle Ramsden, was arrested after asking an undercover police officer to supply bombs.
At the Old Bailey, Shaikh, of west London, admitted preparing an act of terrorism and will be sentenced in May.
She was considered such a threat that MI5 made her the highest-level priority for investigation in the weeks before her arrest, according to Whitehall security sources.
It meant she was subject to a level of surveillance reserved for only the most dangerous potential attackers.
Over the two months before her arrest in October 2019, Shaikh built up a relationship with two undercover officers who were posing as a husband and wife extremist team.
She messaged one of them via an encrypted social media app.
'Bomb under the dome'
"I want to kill a lot," she told the officer. "I would like to do church... a day like Christmas or Easter good, kill more.
"I always send threats. But I want to make threats real."
She sent a picture of St Paul's Cathedral to the officer and wrote: "I would like to do this place for sure.
"I would like bomb and shoot 'til death... I really would love to destroy that place and the kaffir there."

Analysis
By Dominic Casciani, Home Affairs correspondent
Shaikh was caught thanks to a combination of critical pieces of the picture of her extremism that came together over time.
First, there was mounting intelligence of her extremist ideology. She stopped going to a mosque because she suspected she would be reported for her views.
Second, a cyber operation revealed she headed a significant pro-IS social media chat platform that was pumping out propaganda and urging attacks on targets in Europe. Dutch counter-terrorism investigators linked that account to numerous threats in The Netherlands, one of which had led to the evacuation of a church.
Two undercover operations swung into action.
In the first, she was befriended by an "online role player" - an officer posing as a fellow extremist to gain more insight into her intentions.
These operations have become increasingly important in fighting terrorism as officers track extremists in social media and work out which ones will convert their talk into attacks.
Once Shaikh's intentions were confirmed, a real-world undercover operation had to prove how dangerous she was in the meeting where she explicitly asked for bombs.

Just over a week later Shaikh, of Hayes, visited St Paul's and sent videos to her contact, writing: "I will to the bomb under the dome.
"I will also do something in hotel, then church, then kill 'til I'm dead."
Prosecutors say she gave two bags which she wanted to be fitted with homemade bombs to the female undercover officer.
Shaikh converted to Islam in 2007 after being impressed by the kindness of her Muslim neighbours but later became isolated and apparently rejected mainstream Islam.
She began to court the extremist violent ideology of IS and other jihadist groups and by 2016 Shaikh stopped attending mosques.
She was also reported to the government's Prevent programme.
In a police interview Shaikh admitted posting extremist material and plotting a bomb attack, although she said she might not have gone through with it.
In court she pleaded guilty to the preparation of terrorist acts and dissemination of terrorist publications.
Mr Justice Sweeney ordered reports ahead of sentencing on 11 May.
In November, Neil Basu, head of counter terrorism policing, said the UK's counter terrorism policing team had about 800 live counter-terrorism investigations.
He said 24 attack plots had been thwarted since the Westminster attack in March 2017.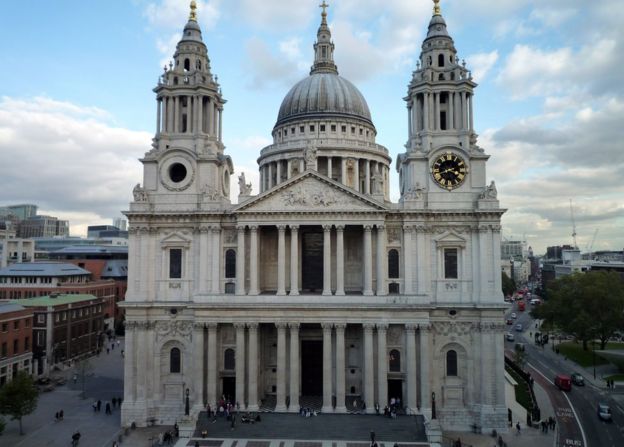 Image captionSafiyya Shaikh planned to bomb "under the dome"