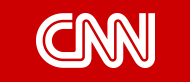 Egyptian military warns troops not to join Friday protest
By Ivan Watson and Mohamed Fadel Fahmy, CNN
The announcement appeared to be a response to a campaign of public challenges to the Supreme Council of the Armed Forces, issued by several men who describe themselves as former military officers.
In an 11-minute long video posted on YouTube, a man who introduces himself as former air force Maj. Hatem Abadi called on fellow soldiers and officers to join a demonstration expected to be held in Cairo's Tahrir Square on Friday.
"The Supreme Council is leading a counter-revolution," Abadi said. "We demand to be there, protesting peacefully in Tahrir wearing the military uniform."
In a separate video on YouTube, another plain-clothed man introducing himself as former army Capt. Sharif Osman rails against the military council, accusing it of "protecting a dictator."
On Thursday, military spokesman Maj. Mohamed Askar told CNN "any civilian or military personnel seen wearing army or military uniforms [at protests] will face immediate military tribunal."
The Supreme Council assumed executive powers following the abdication of former Egyptian president Hosni Mubarak on February 11.
The Egyptian military rode a wave of popularity after troops refused to open fire on pro-democracy protesters during 18 days of street protests. But in the weeks since, the secretive 20-man council has come under increasing criticism from different ends of the Egyptian political spectrum, amid complaints of human rights abuses and lack of transparency in its decision-making process.
Since February 11, Mubarak has been living on his estate in the Red Sea resort of Sharm el-Sheikh. A growing number of Egyptians accuse the head of the council, Marshal Mohamed Tantawi, of protecting Mubarak from prosecution. Until February 11, Tantawi served for years as Mubarak's defense minister.
In his defiant 10-minute tirade, former captain Osman mocks Tantawi, calling him "grandpa." Meanwhile, the former air force officer Abadi accuses Tantawi of "destroying the armed forces."
Activists organizing this Friday's protest are labeling it a "day of trial and cleansing."
Last week, more than 10,000 demonstrators peacefully protested in Tahrir Square, many of them heaping criticism on the ruling military council. But this week the numbers may swell considerably, since Egypt's long-banned Muslim Brotherhood movement has announced it intends to join the demonstration.
"The Muslim Brotherhood is joining the protest to support the demands of all the Egyptians who started this revolution, because we want to finish what we began," said Dr. Jamal Nassar, a senior official in the Brotherhood. "We want the army to speed up the trials of all those involved in corruption from the Mubarak regime."
This week, Egypt's interim government announced Mubarak's former housing minister Ibrahim Suleiman was placed under arrest for 15 days for alleged corrupt business deals. An arrest warrant was also issued for Hamdi Rasekh, a businessman who is one of Mubarak's brothers-in-law.
And on Thursday, a spokesman for the Egyptian Justice Ministry told CNN Mubarak's oldest son, Gamal, was expected to appear for questioning before the ministry's illegal profiteering committee on Sunday.
Gamal Mubarak is a wealthy, Western-educated banker who held a high-ranking position in Egypt's ruling National Democratic Party. It was also widely believed he was being cultivated to one day succeed his father as president of Egypt.