Islamist Terror Plot To 'Assassinate The Queen', Four Men Arrested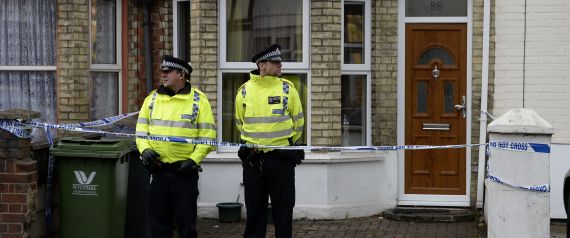 Four men have been arrested in connection with an alleged Islamist terror plot to kill the Queen. Reported by The Sun, the 88-year-old was to be assassinated over the weekend as she made an appearance at the Albert Hall in connection with the annual Remembrance weekend to celebrate the end of the First World War.
According to the newspaper, police believe the suspected terrorists were conspiring to stab Her Majesty. The conspiracy was reportedly uncovered during routine surveillance.
On Friday, counter-terror police detained the men, aged 19 to 27, overnight at locations across west London and High Wycombe in the Thames Valley area, Scotland Yard said.
Police vehicles and tape could be seen outside two addresses in High Wycombe - in Desborough Avenue and West Wycombe Road - as officers carried out searches of the properties. It is understood the men were believed to be plotting an attack on British soil.
A 19-year-old, understood to be called Yousaf Syed, was arrested at an address in High Wycombe at the same time as a 22-year-old was arrested in Hounslow at 8.45pm yesterday. Firearms officers assisted with both arrests. A 25-year-old was arrested in Uxbridge at 2.55am this morning while a 27-year-old was arrested in a car in the street in Southall at 8.30pm yesterday.
Earlier this month, senior police officers and MPs said there was likely to be a significant rise in the number of armed police at the Remembrance Sunday and Armistice Day commemorations in London due to increased fears of a terror attack.
The arrests come a few months after the national terror threat level in the UK was raised from substantial to severe, meaning a terrorist attack is ''highly likely''. This assessment is separate from the evaluation concerning police officers.
The Joint Terrorism Analysis Centre (JTAC) raised the level against a backdrop of increasing concerns over hundreds of aspiring British jihadis travelling to Iraq and Syria to learn terrorist ''tradecraft'' and fight alongside terror groups such as Islamic State (IS).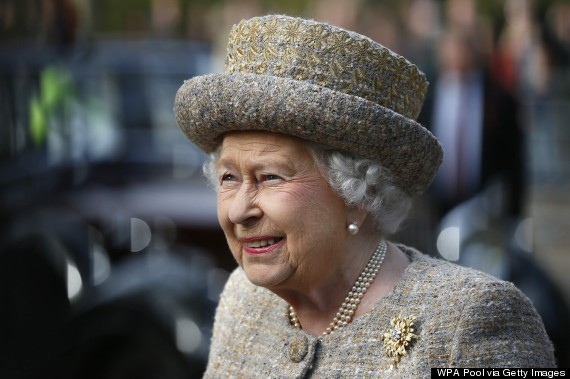 The Sun is reporting that the Queen was the target for an assassination
Although there is currently no link to Syria or IS, fears were raised when IS fighters encouraged supporters in Western countries to "rise up" and commit acts of terror in their home countries. Armed officers assisted at two premises and during an on-the-street arrest, the force said, although no shots were fired.
All the men were taken to police stations in central London and remain in custody, while a number of residential addresses and vehicles are being searched. The arrests and searches are part of an "ongoing investigation into Islamist-related terrorism", the Metropolitan Police said.
Officers from the Metropolitan Police Service's Counter Terrorism Command (SO15) are working with the South East Counter Terrorism Unit (Sectu) and MI5. No further details of the arrests were released. It is understood at least one of the arrests in west London was made in the borough of Hounslow.
In High Wycombe, police stood guard outside a two storey terraced house in Desborough Avenue. Officers also kept watch outside a house in West Wycombe Road. The large detached property was divided into flats and officers were going in and out of one of them.
A 23-year-old carpenter living in a flat in a large house next door, who gave his name only as Lee, said: "I came home at 5pm yesterday and there were lots of police cars here then. It's not the sort of thing you want to come home to - this talk of terrorism is alarming.