Egyptian Islamist party bans female candidates campaign banners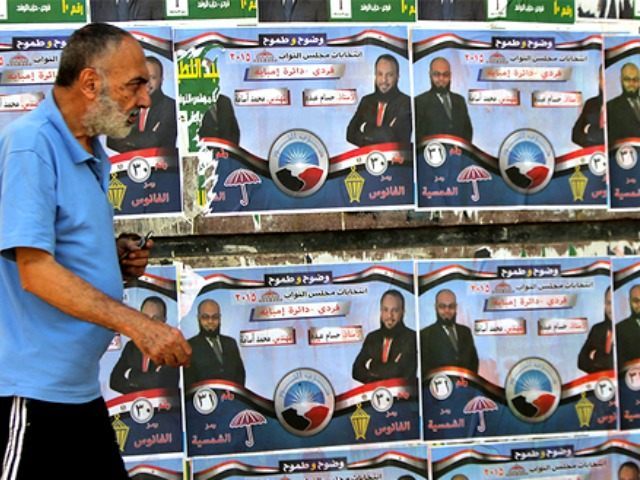 Egypt's ultra-conservative Islamist Nour Party is receiving criticism after opting not to publish photos of female Coptic Christian candidates for the October 18-19 elections.
Youness Makhioun, the head of the Nour Party, stated in October 2014 that the party would only allow women to run if they wear a hijab, or Islamic head covering. The party would also force women to use roses on banners instead of the female's face because their interpretation of Sharia law "mandates that the faces of Muslim women should not be shown or featured." It appears they are now extending that to Christian women as well.
Suzan Samir is one Copt on the list who is not bothered by Nour's decision to ban the photos "because she is already well known and what matters to her is her electoral program." From Al-Monitor:
Samir shared that she had joined the liberal Wafd Party but decided to run on the Nour list because she wanted to deliver to party members Christ's biblical message about loving one's enemies. To Samir, her joining the Nour list sends a message to both Copts and Salafists to follow Christ's teachings to love and accept others.

Samir, who is running in Greater Cairo, said that she has faced some difficulty financing her campaign but insists on competing to achieve her mission and live up to the Bible's teachings. She asserted, "The Nour Party leaders and members are thrilled about my nomination as a Coptic woman on their list, as this is a whole new different experience for them.
Members of the political party, which was formed after the 2011 revolution by the Salafist Call, objected in January against the party allowing Copts to run on its lists. Nour Party believes in ultra-conservative Islamic ideology and seeks to elect public servants to implement Sharia law. A fatwa issued by one leader forbids their members from "extending best wishes to Copts on their holidays," while another states that Copts "should not be allowed on any parliamentary ballots." However, Egyptian law states that "each political party must include at least seven female candidates and three Coptic nominees."
In August, Pope of the Coptic Orthodox Church Tawdros II decided to ban any Copt who joined the Nour Party, even though the church is technically not allowed to issue such edicts. But some Copts told Al-Monitor that parishes did receive instructions "to keep track of the names of the Copts who join the Nour Party, in preparation for barring them from the church." Many Copts are upset that the church does not allow young people to remarry.